YATRA STARTS FROM 23RD JUNE 2021 TO 03RD AUGUST 2021
Yatra Amarnath Ki
Information

Tour Itinerary

Additional Info

Similar Tours
Amarnath Yatra
CALL

+91-98119 60242‬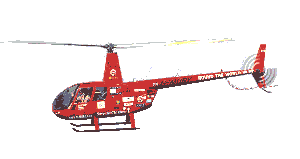 | | |
| --- | --- |
| No. of Persons | Hotels 3* |
| If 01 Person | INR. 15000/- P.P |
| Each of 02 Persons | INR. 14000/- P.P |
| Each of 03 Persons | INR. 13000/- P.P |
| Each of 04 Persons | INR. 12500/- P.P |
| Each of 05 Persons | INR. 12000/- P.P |
| Each of 06 Persons | INR. 12000/- P.P |

Amarnath Yatra Package Cost Includes:
Accommodation in Srinagar for 02 Nights on Double Room basis.
Breakfast and Dinner.
NAC Dzire for (01 – 04 Pax), NAC Tavera / Innova (05-06 Pax) for all sightseeing.
Airport Arrival & Departure.
Return Helicopter Ticket for Amarnath Yatra from Baltal-Panchtarni-Baltal (Next Day return ticket)
Local sightseeing of Srinagar.
Meeting & Assistance on Arrival / Departure.
Amarnath Yatra Package Cost Excludes:-
01 Night in Panchtarni – Self Accommodation by the client.
Expenses of personal nature such as tips, laundry, telephone, table drinks, beverages, etc
Pony ride in Sonmarg / for Yatra
Services of a Guide / Entrance Fee.
Any other services not in the program
Camera & other Misc. Charges
Airfare
5% GST

Amarnath Yatra 2021:
Lord Shiva is one of the most worshiped divinities of Hindus and Amarnath Temple is one of the most significant pilgrimage spots of Hindu which is situated in the Jammu and Kashmir district, India. It holds an altitude of 3,888 meters from ocean level and furthermore considers one of the 18 Maha Shakti Peethas. It is believed that Lord Shiva disclosed His mystery of Immortality to Devi Parvati in this place.
Every year, a huge number of devotees visit this place from all around the world by booking Cheapest Amarnath Yatra Package. According to our belief, this icy Shivalinga in the Amarnath cave holds a proper shape in every lunar month. Devotes who visit this place with faith can get a gratifying experience and salvation.
Book your

Amarnath Yatra Package 2021
Are you preparing for Amarnath Yatra 2021? There are many companies across the country that offer these tour packages for yatra and services for explorers. But you must consider a reliable and experienced tour operator who can provide you the best yet Cheapest Amarnath Yatra Package 2021 and guide you to make your journey stress-free. In that context, WONDER WORLD TRAVELS is your one-stop solution.
At WONDER WORLD TRAVELS, we aim at providing not only a flexible Amarnath Yatra Tour Packages but also genuinely works to receive and keep much-esteemed client trust.
We offer a range of Amarnath Yatra Tour Packages that you can select according to your needs and preferences. You just need to go through our website and check all the packages. We suggest booking your Cheapest Amarnath Yatra Package 2021 in advance online to ensure comfort because these packages mostly include facilities like transport, conveyance, medical, food, and accommodation.
Few things to know-
As we mentioned above that it takes place in high altitudes, you must know that the amount of oxygen availability is less. You must take care of it.
You can experience the beauty of nature in this journey and get additional services with our Amarnath yatra 2021. The most common vehicle in this region is helicopters as it a fully snowy and hilly place. Our tour guides are highly expert professionals and take care of your group.
Apart from Amarnath Temple, the Devotees can have a great chance to witness nearby small temples and enjoy snow and panoramas by booking one of our Amarnath Yatra Tour Packages.
Amarnath yatra package by helicopter- complete the sacred sojourn with ease
Amarnath is the most popular Hindu pilgrimage in India that attracts all the devotees towards the famous cave of Lord Shiva in the valley of Kashmir. Here you can see the white Shivalinga made naturally from snow which is a true sign of the miracle of nature's ever-changing rhythms existing with the unchangeable, irrefutable presence of God. It is also believed that in this holy cave Baba Barfani or Amarnath Ji narrated the story of immortality or the 'Amar Katha' to Maa Parvati. So if you are really interested to visit this divine place and see the splendor of the sagacious God, choosing amarnath yatra package by helicopter could be easy and hassle-free in all ways.
Amarnath Yatra is one of the most significant pilgrimage centers for Hindus that everyone dreams to visit at least once in their lifetime. Here you can see the challenging mountainous terrain; an ice stalagmite shaped inside the cave and seeks the blessings of the almighty while discovering the scenic attractions of Srinagar. But discovering Amarnath Cave is not an easy task. Where due to the severe weather conditions, this place is not accessible throughout the year, on the flip side rocky landscape and high altitude make it difficult one to reach this divine place. However, this case amarnath yatra helicopter package from wonderworldtravels can put your worries at ease and make your visit an easier one and time-saving.
At wonderworldtravels, we are one of the top-rated tour operators always stand with you to understand your specific travel needs and offer you the cheapest amarnath yatra package that is meticulously crafted according to your travel needs and budget. Our Amarnath Yatra by Helicopter is designed to take care of all your needs like helicopter tickets, helicopter travel arrangements, meals, sightseeing & more. We also help differently physically challenged people, senior citizens, and devotees to complete the sacred sojourn in a smooth way.
More benefits of choosing wonderworldtravels:
If you are planning for Amarnath Yatra by Helicopter at wonderworldtravels, we can help you enjoy your trip in paradise and seek salvation and blessings from Lord Shiva with our cheapest amarnath yatra package. We also offer the most attractive deals in Amarnath Tour packages that best suits your need for a spiritual trip to the holy Dhams. You can also go for our amarnath yatra helicopter online booking and confirm your trip in an easy way.
Backed with rich years of experience we can arrange the travel itinerary and help you explore the city of Srinagar and picturesque locations in Kashmir Valley for a complete holiday experience.
All our tour guides are highly trained to guide you in every step of the journey and offer you a unique travel experience while making your trip successful and memorable.
Call us today!
Day 1
Srinagar Airport - Srinagar Hotel - Half Day Local Tour
Arrive Srinagar our representative will meet you at Srinagar airport and transfer you to the hotel in Srinagar. On arrival check-in at the hotel and relax for some time. Later proceed for Srinagar local sightseeing visit - Cheshma Shahi "Royal Spring", Shalimar "Garden of Love", Nishat Garden "Garden of Pleasure" and Shankaracharya Temple. On your return visit a local Handicrafts Emporium for hand-knotted specialty silken carpets, shawls, jewelry ornaments. Overnight stay at Srinagar.
Day 2
Srinagar - Neelgrath Sonamarg - Panchtarni (By Helicopter)
After breakfast early in the morning drive to Nelgranth (Baltal) for Amarnath Ji darshan via Helicopter. The route is ascending right up to the cave. Have a dip in the ice-cold water of Amarnath Stream, which flows, outside the cave. Overnight stay in Shrine Board Camps on your own.
Note: Panchatani stay is not included.
Day 3
Panchtarni (By Helicopter) - Neelgrath - Srinagar via Kheer Bhawani Temple
The morning, take a departure helicopter to Neelgrath, then proceed for Srinagar en-route visit Kheer Bhawani Temple - it is a celebrated Hindu shrine, situated in the Tulla Mulla village near Srinagar. The temple is constructed above a sacred spring, which is said to change its colors. Later drive to Srinagar. On arrival check into the hotel. Overnight stay at Srinagar.
Day 4
Srinagar Departure
After breakfast, check out and get ready for transfer to the Srinagar airport to board your scheduled flight for onward destination.
More about this tour
1. If the Helicopter does not operate due to bad weather, technical or any other unforeseen reasons, we will not be responsible for any financial loss that may be incurred by the passengers due to this. They may offer the passengers an option to travel the next day. In case the passenger is unable to perform the Helicopter journey due to the above-mentioned reasons, they are entitled to a full refund of ticket amount printed on the Helicopter Ticket, as per terms and conditions by Helicopter Operators.
2. The Helicopter travel is subject to all the terms and conditions mentioned on the Helicopter Tickets. Also, the passengers are requested to read them carefully.
3. Only One handbag weighing a maximum of 5kg per passenger is allowed.
4. At the time of booking we require the following details:
a) Full Name and Gender of all passenger.
b) Full address and Phone Number of all families.
c) Details of ID card and No. that would be carried by the passenger in whose name booking is being made.
4. Following documents are accepted as valid Photo IDs (except for Pan Card): Valid Passport/Driving License/Election Card/Photo Id issued by Govt./PSU and School Photo ID (Please carry all originals and 02 photocopy/Xerox as well).
5. Children below 13 years and Senior Citizens above 75 years are not allowed to undertake Amarnath Yatra.
6. Name of relative to be nominated for insurance purpose.
7. Medical Certificate with doctor seal and signature. Medical Formalities are compulsory for Amarnath Yatra Registration & must be done through government doctors/officials only.
8. Ticket timing of the tickets is depending on the helicopter service provider as the availability of the slot.