JAI MATA DI
Vaishno Devi Yatra
"Life is a journey. Make the most out of it."
Information

Tour Itinerary

Additional Info

Similar Tours
"We live in a beautiful world that is full of beauty, charm, and adventure. There is no end to the adventures we can have if only we seek them with our eyes open." ― Jawaharlal Nehru
What's included
Vaishno Devi Yatra
CALL

+91-85888 24351‬

1 Night / 2 Days Ex- Katra
With Guaranteed Return Helicopter Tickets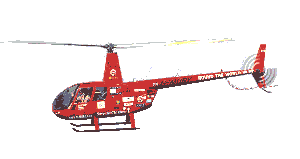 | | | | | | |
| --- | --- | --- | --- | --- | --- |
| No. of Persons | Standard | Deluxe | Super Deluxe | Superior | Luxury |
| Each of 02 Persons | INR. 8000/- P.P | INR. 8500/- P.P | INR. 9000/- P.P | INR. 10000/- P.P | INR. 11000/- P.P |
| Each of 04 Persons | INR. 8000/- P.P | INR. 8500/- P.P | INR. 9000/- P.P | INR. 10000/- P.P | INR. 11000/- P.P |
| Each of 06 Persons | INR. 8000/- P.P | INR. 8500/- P.P | INR. 9000/- P.P | INR. 10000/- P.P | INR. 11000/- P.P |
| Extra Adult / Child | INR. 7500/- P.P | INR. 8000/- P.P | INR. 8500/- P.P | INR. 9500/- P.P | INR. 10500/- P.P |
 5% GST Extra Applicable

Visit and Book our 2 Nights Vaishno Devi with Helicopter and 3 Nights Vaishno Devi with Helicopter
Click Here For 2 Nights AND Click Here For 3 Nights
Vaishno Devi Yatra Package Cost Includes :
Accommodation in Katra for 01 Night on Double Room basis.
01 Breakfast and 01 Dinner.
Return Helicopter Ticket from Katra Helipad – Sanjichat
Transfers by car as per your group size.
Meeting & Assistance on Arrival / Departure.
All presently applicable hotel taxes.
Vaishno Devi Yatra Package Cost Excludes:-
Airfare / Train Fare.
Bookings are subject to availability
All personal expenses, optional tours, and extra meals.
Entrance fees at all monuments and museums, that are mentioned in the itinerary.
Mandatory Supplement charges for Christmas and New Year.
Anything not mentioned under ' Inclusions'.
Camera fees, Tips, laundry, and phone calls.
Services of the vehicle on leisure days and for sightseeing are not included in the itinerary.
All alcoholic/aerated beverages, mineral water, and starters.
Medical and travel insurance.
5% GST
Visit and Book our 2 Nights Vaishno Devi with Helicopter and 3 Nights Vaishno Devi with Helicopter
Click Here For 2 Nights AND Click Here For 3 Nights
Vaishno Devi helicopter yatra- Enjoy your trip in the best possible way
Are you fading up with the hustle-bustle of a busy life? Planning for a perfect getaway or relaxing vacation at any pilgrimage spot! A pilgrimage place is a very important part of your life. Vaishno Devi is one of the most religious and Hindu pilgrimage destinations in India that every Hindu desires to do in their lifetime. Situated in the state of Jammu and Kashmir, it is a holy shrine where Devi Mata is supposed to fulfill your entire wish that you can ask for. But as Shri Maa Vaishno Devi Shrine is located at an altitude of 5300 feet on the holy Trikuta Hills of the Shivalik Hill Range and the holy cave is 13 Kms from the Base Camp Katra this altitude makes it a difficult one to arrive at the place. However, this is the situation where you need to choose Vaishno Devi helicopter yatra that service not only makes your trip a comfortable and easy one but satisfied the devotees to witness Vaishno Devi, one of the oldest shrines of India.
Vaishno Devi is a sign of Goddess Parvati, also known as Maa Adi Shakti. Though the yatra to Mata Vaishno Devi's temple is a saintly journey like no other but, you have to face a 14 km uphill climb which is sure sounds tiring and adventurous at the same time. And sometimes this uphill climb may be tough or even impossible for many people due to age, health, or any other reason. So this is the situation where Mata Vaishno Devi helicopter yatra is a boon for situations like these.
At, wonderworldtravels, we are one of the trusted tour companies committed to bringing you the authentic booking site where you can get the Vaishno Devi yatra helicopter online booking done at a simple and hassle-free process and conform your holy tour to one of the most popular Shrines of India in less amount of time. We have complete years of experience in this tourism industry and stand with you to understand the varied needs of clients and assist you with your different travel queries. No matter whether you are planning to visit this sacred place with your partner, family, or friends we are here to give you the perfect helicopter darshan facility and a lifetime experience while fulfilling your different travel expectations.
Explore one of the most Religious & Hindu Pilgrimage destinations with wonderworldtravels:
When you are planning for a Vaishno Devi yatra package with the helicopter, it is very important to choose a professional tour company that can offer you far more value in comparison to a tour from a mediocre company, even if the tour itineraries and prices are quite similar. At wonderworldtravels, we are the number one tour company here to assist you in creating a truly memorable journey through the Land of Goddess for you and your family and satisfy your spiritual needs and expectation.
All our guides are experts and professionals to set up a custom itinerary for you and offer you the best guidance at every step of your journey. With extensive knowledge and vast experience they also help you discover the beautiful natural surrounding that you are dreaming of and make your vacation extra enchanting.
Call us today to get the best deal!
Day 1
Arrive Katra - Vaishno Devi Darshan (Return Helicopter)
On arrival at Katra and directly take a transfer to Helipad and board a chopper that will drop you at the Sanjichhat. From Sanjichhat, you are required to follow a short trek to the entrance of the temple.
Later, return to Sanjichhat for boarding a chopper to return to Katra. Stay overnight at the hotel in Katra.
The famous Cave Temple at Vaishno Devi Shrine enshrines three pindis which symbolizes three forms of Goddess Shakti-Goddess Saraswati, Goddess Lakshmi, and Goddess Kali. You can also buy the Prasad from the Vaishno Devi Shrine shop.
More about this tour
Helicopter services start from Katra on the foothills and the flight will drop you at Sanjhichatt.
For any refund issue please send a request within 15 days after the date of travel. No request for a refund shall be entertained beyond the specified period.
1. Passengers are requested to report at the departure heliport one hour before the notified departure time of the flight or at Reporting Time mentioned in the PTD. Passengers reporting beyond these timings shall be treated as "NO SHOW", no refund against the NO SHOW Ticket.
2. Children below 2 years of age will be carried free of cost. However, such children shall be carried in the lap of the accompanying adult. In case of a dispute regarding the age of the infant, valid proof of age shall be the deciding factor.
HELICOPTER OPERATIONS
The Helicopters shall operate subject to fair weather conditions, clear visibility of the range prescribed by the DGCA and clearance by the ATC.
The flight from Katra to Sanjichhat takes a total of approx. 08 minutes.
5-6 passengers can be accommodated in one flight.
The helipad is approx. 2 Km. from Bus Stand Katra at Udhampur Road.
Vaishnodevi Bhawan is approx. 2.5 Km. from Helipad Sanjichhat.
Helicopter booking once is done, shall not be postponed or Pre- postponed.
The cancellation can be made up to (and not after) 04 days before the scheduled date of travel. The refund shall be made ordinarily within 30 days from the date of the cancellation of the tickets.
Full fare refund shall be made only in case of cancellation of helicopter operations due to bad weather/technical reasons at the end of Helicopter Operators. Passengers are requested to submit their online Helicopter Ticket in person to the concerned helicopter operator against proper receipt for the online refund.
Once booked, the ticket shall be non-transferable.